Medicine
Advanced medical record system for Swiss dentists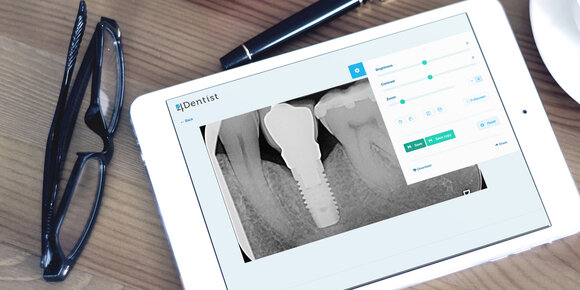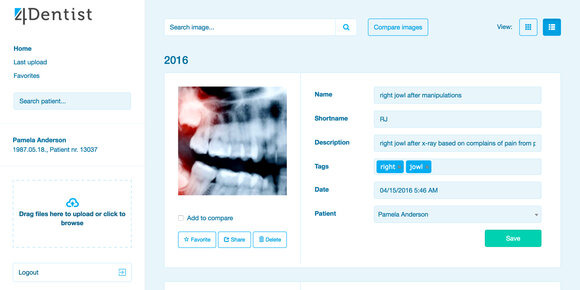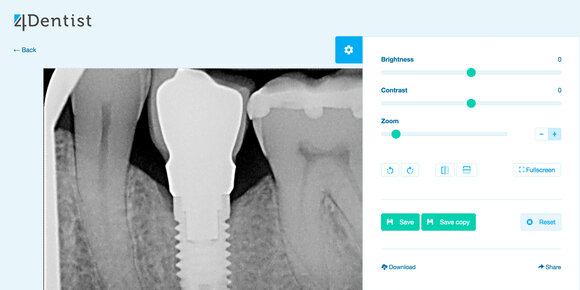 Swiss medical IT service developers Medio Ingeno approached us with the need to develop a modern cloud-based patient file management system, tailored specifically to the needs of dentists.
Although the key functionality of the solution was known initially, upon starting the project we conducted interviews with several dentists in order to identify what they believe such a system should be able to do and what would be the daily-use scenarios.
As a result, we came up with a service 4Dentist that enables professionals to create patient records including detailed descriptions and option to add pictures. The service makes it easy to manipulate the captured image visual parameters (brightness, contrast, etc.) to achieve a better image visibility. This feature is especially useful in processing the X-ray images. Another important functionality is enabling image comparison, that provides the ability to visually assess the progress of a dental problem.
It is possible to share every patient's case by sending a link with description and images to other specialists to determine a more accurate diagnosis and treatment.
4Dentist is designed as a responsive web solution, that makes this service available from different devices.
4Dentist is intended as a service for professionals' everyday use. More information: 4dentist.ch