banking
Development of an Internet Platform for the American Express Loyalty Programme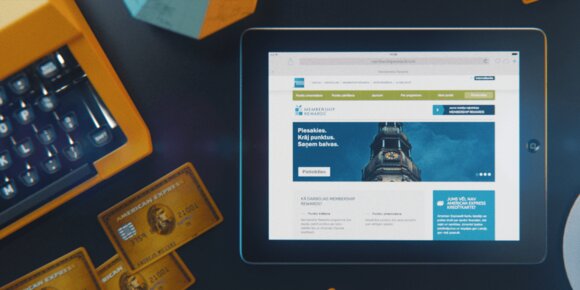 Membership Rewards is a loyalty programme for the holders of American Express® credit cards.
Banka Citadele is the official and only representative of American Express® in Latvia. In order for the bank to provide customers with this Membership Rewards programme, its technical platform had to be developed.
We have created a modern and easy-to-use portal where users can easily view their collected points and exchange them for rewards from a selection of hundreds of goods and services in different categories.
Whereas, partners who issue physical goods to clients in exchange for bonus points use the system to issue the intended goods to the client. Services such as cinema tickets and SPA visits are delivered to clients in electronic form by e-mail immediately after placing an order.
The platform provides the following:
accounting of client's points
a catalogue of goods and services and their categorisation in terms of different types of users/persons and life situations
goods and services in exchange for points collected by the client
storage of purchase statistics and generation of reports
automated service process and data processing between Membership Rewards clients and cooperation partners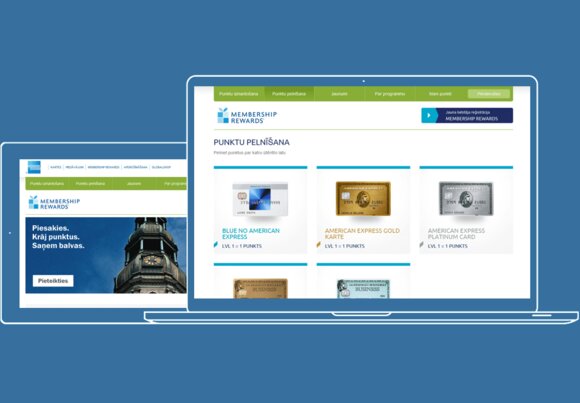 The solution has been integrated with Citadele Internet Bank, the PINS loyalty programme, gifty.lv and other partner systems.
In addition, the platform provides the opportunity to obtain information regarding the benefits of American Express credit cards and to apply for one. Likewise, the catalogue of special offers, American Express SELECT, which used to be sent to clients in printed form, has now gone digital, thus reducing the costs of informing clients and increasing the accessibility of the catalogue. The American Express SELECT catalogue has been integrated with the Citadele Banka mobile application for iOS and Android.
Every month, the platform is used by several tens of thousands of users to view hundreds of goods in different categories.
The American Express Company is an international American company operating in over 130 countries across the world. It was founded in 1850 and is currently the world's largest credit card provider — approximately 107.2 million American Express credit cards are used every day